Elevate Cloud Communications
Work Better From Wherever
Set your business up for long-term success with the all-in-one communications platform that goes wherever you go.
Cloud-Based Phone | Video | Chat | Files | Contact Center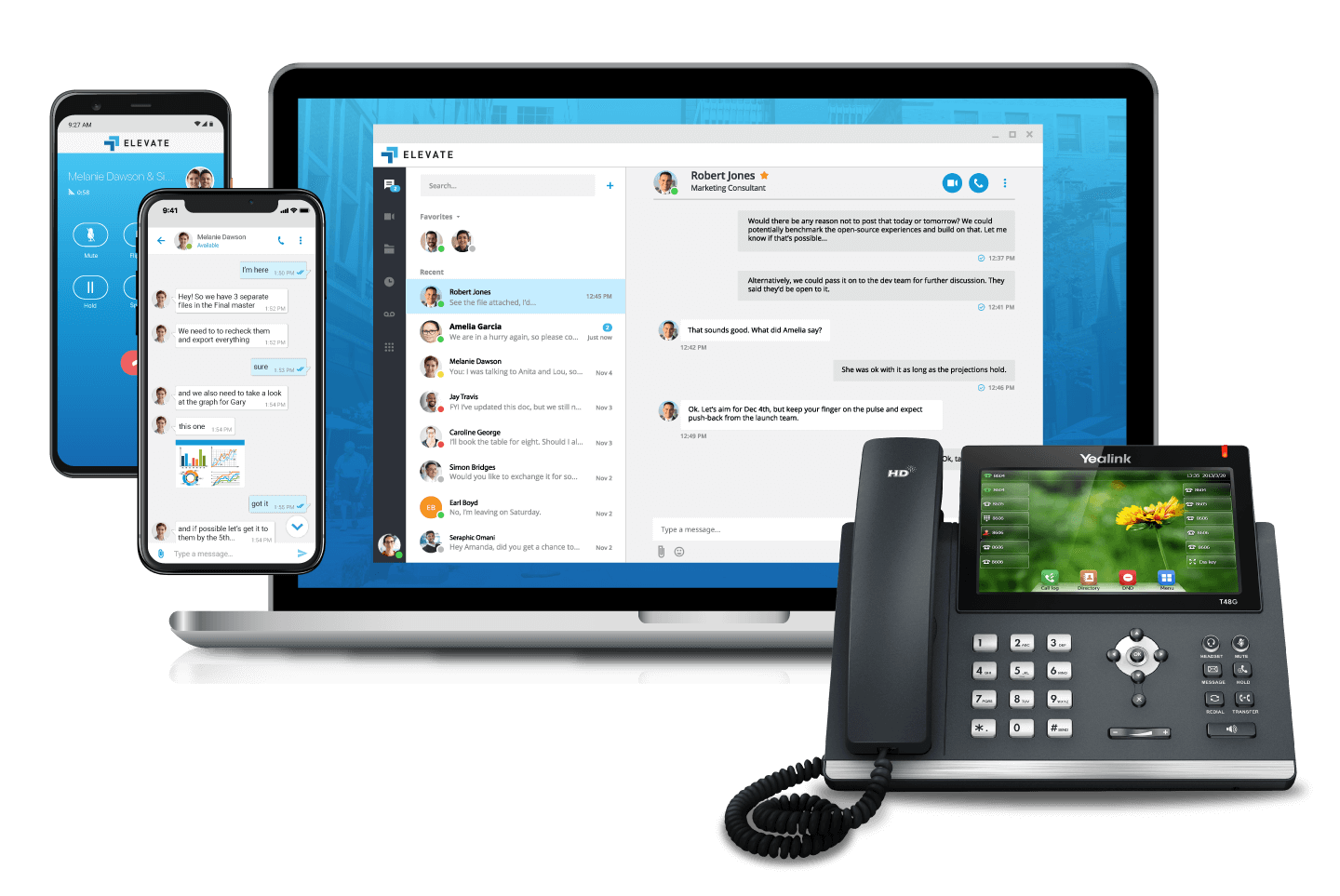 "Business as usual" may have changed. What we consider "an office" may have changed. But what hasn't changed is the need for employees to stay connected, to collaborate, and to take care of customers.
Businesses are now planning for the long-term and equipping their employees with the flexible, feature-rich communications tools that allow them to move business forward, from wherever.
Business phones, video conferencing, chat, contact center, and file sharing are critical tools of the trade for business communications. And with Elevate from Healthy Technology Solutions, they are all available on one integrated, secure, reliable, and easy-to-use platform that goes wherever you go.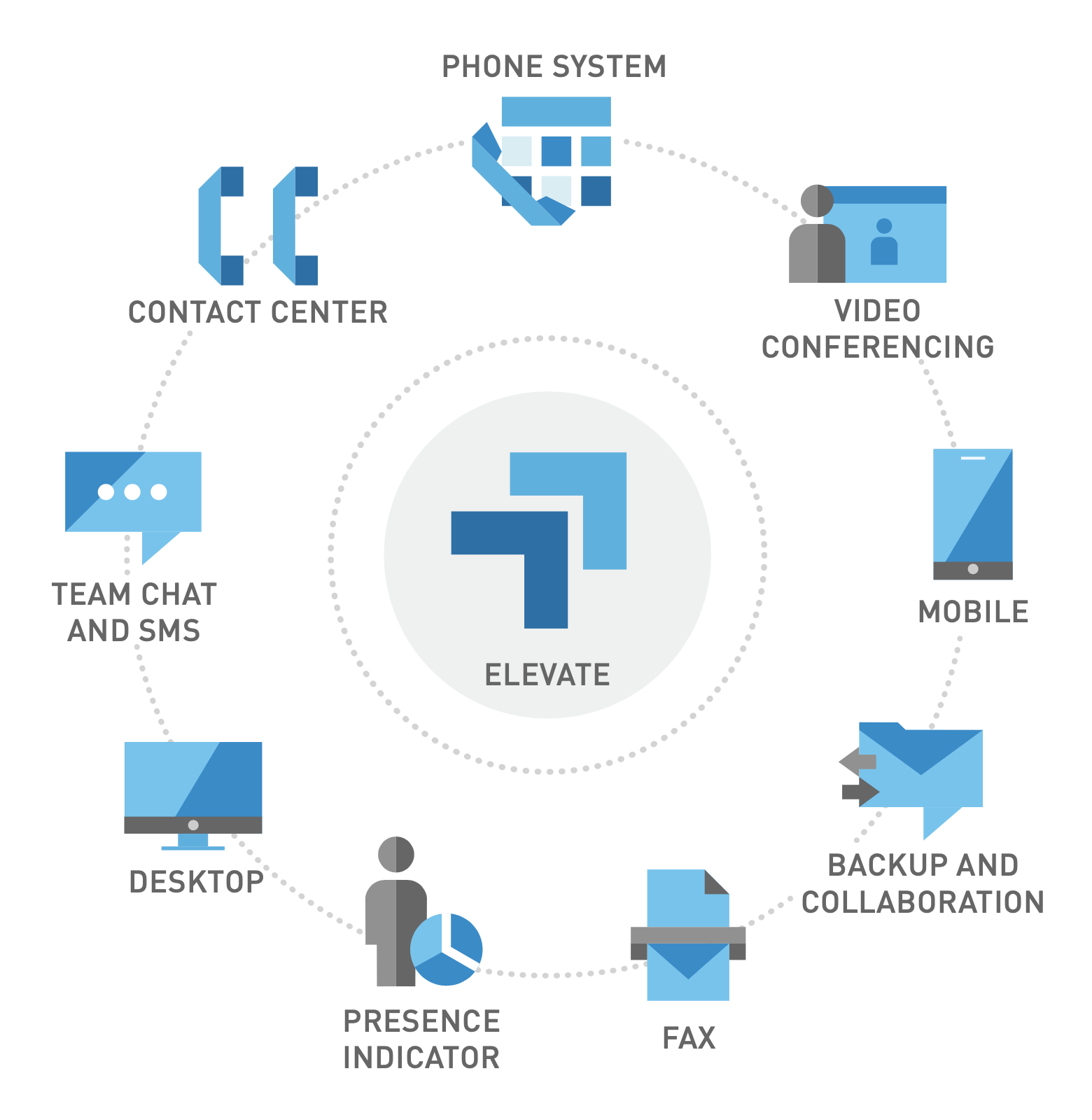 A Consistent Employee Communication Experience
Business Phone: Stay connected with people no matter where they are.
Presence: Know real-time working status of your teammates anywhere.
Team Chat & SMS: Break away from your inbox with instant communications across any device.
File Management: Share and collaborate on documents securely from any location.
Build & Maintain Stronger Customer Relationships
Auto Attendant: Connect customers to the right person right away.
Hunt Groups: Ensure customers reach your people quickly and efficiently.
Video Conferencing: Safely and securely engage with your customers anywhere.
Integrations: Build efficiency of customer interactions.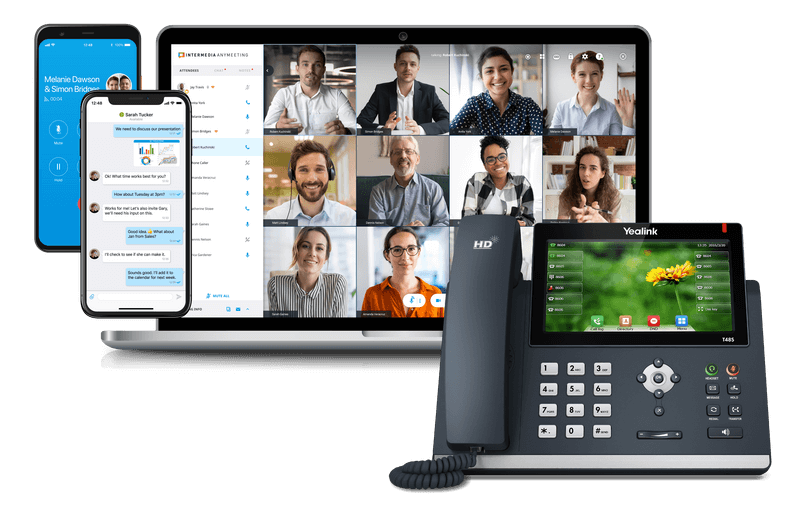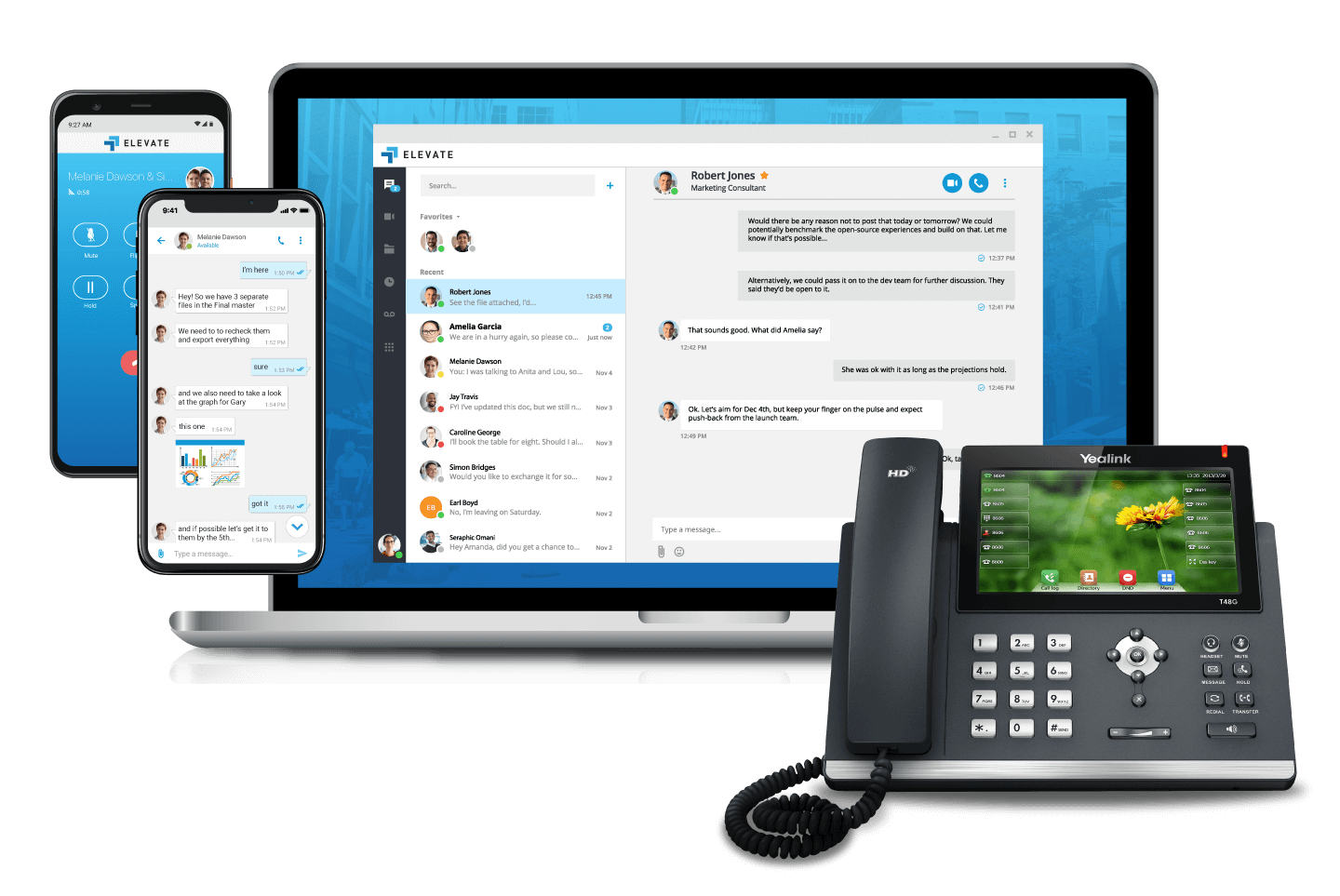 Flexibility to Fit Your Workstyles
Mobile Device: Move business to your mobile device with the Elevate Mobile App.
Desktop App: Communicate and collaborate from any computer with the Elevate Desktop App.
Desk Phone: Plug-and-play, pre-configures devices based on your employee needs.
Strengthen the Customer Experience You Deliver
Differentiate yourself from the competition where it matters most – the customer experience.
See how, and why, your business can benefit from a cloud contact center in this short video:
Wherever work takes you, a better way to communicate needs to come, too.
With Elevate from Healthy Technology Solutions, a full office communications suite goes wherever you go.